Dr. Ruvayn Rubinstein is a Certified Michigan WorkSafe Doctor.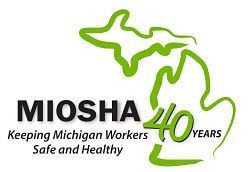 Contact Details:
Address:
2133 Crooks Road
Troy MI 48084
Email:
frontdesk@thrivechiropractictroy.com
Phone:
248-574-9355
Schedule WorkSafe
FREE GUIDE TO OCCUPATIONAL HEALTH IN THE WORKPLACE
Back and ergonomic injuries are the leading cause of sick-days in Michigan. WorkSafe is a free Back Safety & Ergonomic program that reduces workplace injuries. It is made possible through a State of Michigan grant and funding from the Michigan Association of Chiropractors. As a result, I provide one-hour employee trainings free of charge to local companies in and around Troy Michigan. Companies across Michigan including General Motors, Weyerhaeuser and Medilodge use our program at no cost. My presentation focus is on personal responsibility. Enclosed is a sample booklet used during my presentations that employees receive and keep. I am sure you will agree; workplace injuries are costly yet preventable. Feel free to contact me anytime to schedule WorkSafe. Your employees will love this training and so will you.